The sayings of our beloved Prophet Muhammad (peace be upon him)
What is Acceptable to ALLAH. The son of Adam says, `My money, my money!' Yet, what is your money except that which you eat and use up, wear and tear, and spend in charity and thus keep (in your record). Other than that, it will go away and will be left for the people (the inheritors).)
Allah misguides nobody, in Islam, we praise the lord for all that he has provided us in this life and has never dissappointed us for meeting our every need. We praise Him, seek His help and ask for His forgiveness. Whoever Allah guides none can misguide, and whoever He allows to fall astray, none can guide them aright.There is no other force that is worthy or worship than almight Allah and as muslims, it is our belief that Muhammad peace be upon him is the final messenger and a true servant of Allah.
What is acceptible to Allah is that humans should strive for faith. People who  only seek the things of this world hereafter have no guarentee that they will pass the test of judgement day. Striving for faith is acceptible to Allah, in our lives we do things that are unacceptible to Allah and we keep doing it willfully. We keep thinking that they are minor mistakes and we can later on repent, but sometimes, it becomes too late to repent. Allah wants us to realize that sins that we consider minor can become a sole reason for us to end up in hell in theh next eternal life.
Allah Says in the Holy Quran Chatper 2 Surah Baqarah verses 200-202:
200   There are men who say: "Our Lord! Give us (Thy bounties) in this world!" but they will have no portion in the hereafter.
201   And there are men who say: "Our Lord! Give us good in this world and good in the Hereafter and defend us from the torment on the fire!"
202   To these will be allotted what they have earned and Allah is quick in account.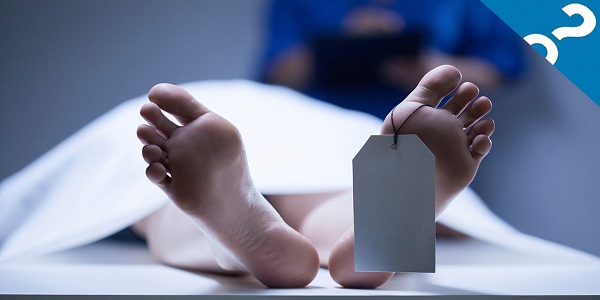 Life is short and in this limited period, we go through many tests and trials so that Allah can judge our faith. Those who stand the test of time are those who hold on to the rope of faith firmly until the salvation arrives. Salvation is the assistance, annointing and guidance of God that transforms your entire existence. Such a person would then inevitably strive to do deeds which would enable him to succeed in the life Hereafter. But those who think that this short life is all that there is and death is the end of their story, will soon see Allah and their final destination. They have lead foolish lives by spending all their energies in the useless acts, they passed through this world like they owned it and they will never see death.
In ordeer to truly understand the mission of creation, one must try to sow as many good seeds as possible for their next generation so that he can surely harvest the good results that he has sowed for himself and his children. Further about this (What is Acceptable to ALLAH and what is not?).
Source:http://www.islamhelpline.net/node/7972